Corn on the cob
हिन्दी में पढ़ें
In Hindi, corn is called bhutta. Corn on the cob is normally eaten while still warm. Corn is either boiled or grilled and then seasoned with salt, freshly ground black pepper and lemon juice. For this recipe I have grilled the corn ears. Corn ears can be roasted on the gas stove or clay furnaces, or they can also be grilled on the barbecue....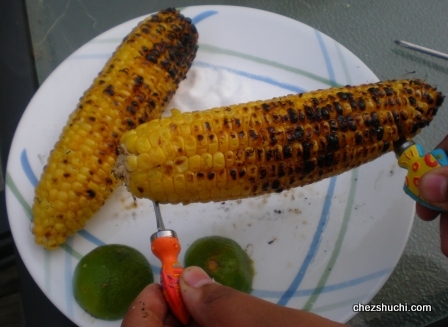 Ingredients
(makes 6)
Sweet corn cobs 6
Salt to taste
Black pepper to taste
Lemon/ lime cut into halves
Bhutta/ Corn on the cob"
Remove the outer skin and the fibres of the corn.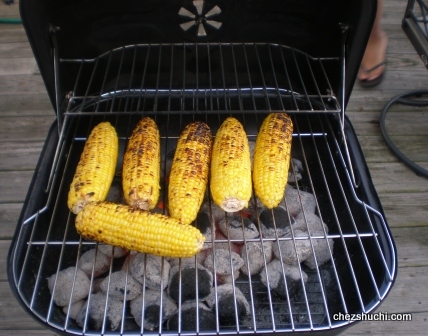 Bhutta/ Corn on the cob
Heat up the coal in the barbeque/ clay furnace. Place the cobs/ bhutta on the rack and roast them from all the sides.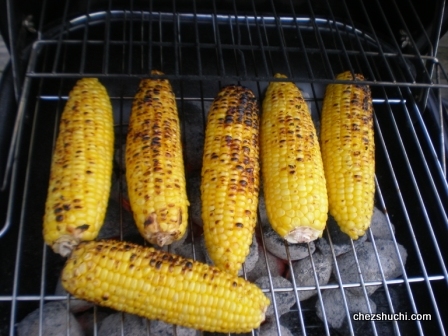 Bhutta/ Corn on the cob"
Rub some lemon juice on top of the corn cob and sprinkle salt and black pepper. Delicious corn on the cob is ready to serve.
Tips/ Suggestions
The following photo was taken in the city of Nainital, India. A road side vendor is roasting corn cobs on the furnace.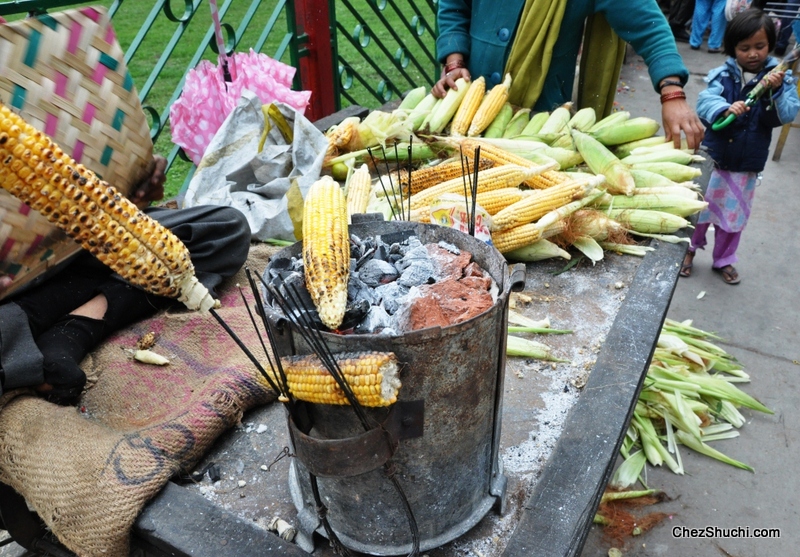 Bhutta/ Corn on the cob roasting in a coal furnace in India.
---