हिन्दी में पढ़ें
Spiced Apple Cider
Spiced apple cider is a delicious, hot drink usually served at this time of year. Apple cider is somewhat like apple juice. Usually the apple juice we get in store is clear, while apple cider (unfiltered) has residues in it. In the USA you can easily find fresh apple cider in apple orchards and also in organic stores and super markets. You can read more about apple cider in wikipedia, http://en.wikipedia.org/wiki/Apple_cider.
Last week we had a pre-Thanksgiving gettogether at a friend's place. That day it was snowing lightly ..On that cold evening they served hot spiced apple cider which was simply wonderful and soothing. We all liked their preparation and I asked my friend for her version of apple cider. Thanks to my friend. I am sharing her recipe with you. I have made some changes to make it easier for everyone to make it at home with available ingredients....
After the harvesting of apples in fall, usually most of the apple orchards sell apple cider. Now you can add spices as per taste and give a little different flavor to the basic apple cider.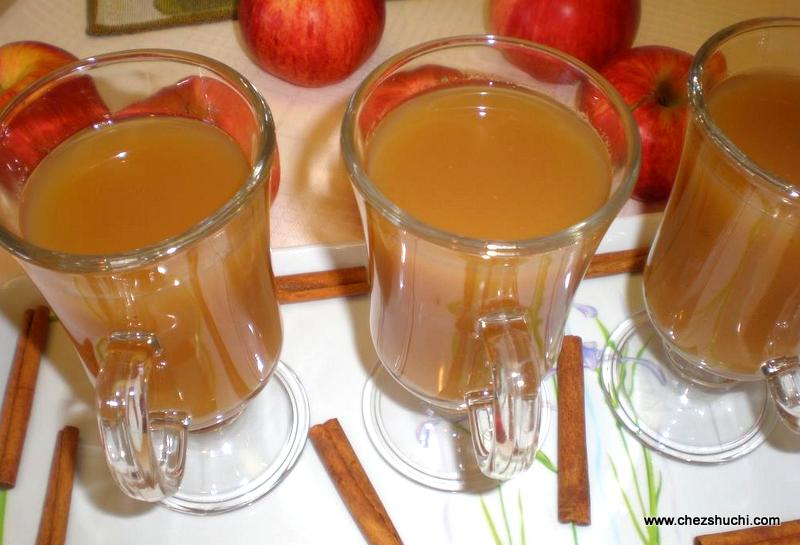 Ingredients (Makes 4-6 servings)
Apple Cider 6-7 cups
Cinnamon sticks 2
Green cardamoms 2-4
Cloves 6
Black peppercorns 5-10
Ginger powder a little
Orange zest 1½ tsp
Method of preparation:
If apple cider is not available in your part of world you can make it from scratch…Take 3 pounds/ 1.5 kgs of fresh apples. Wash them. Cut into quarters. Remove the seeds/core. Make juice in the juicer.
The photo below shows fresh homemade apple juice.
In a pot take apple cider/juice, cinnamons, cardamoms, cloves, peppercorns, ginger powder, and orange zest. Mix everything well.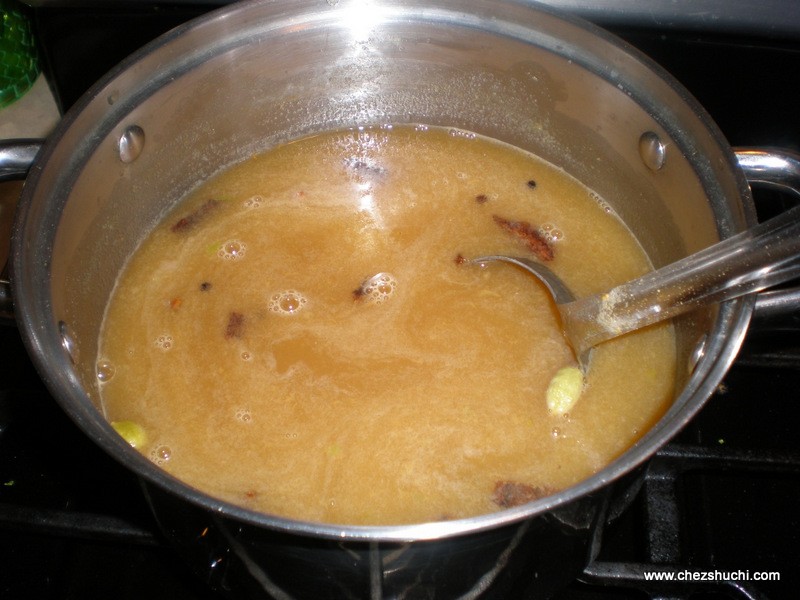 Bring the mixture to a boil over medium heat. Reduce the heat and boil it for 15 minutes. Turn off the heat. Spiced Apple Cider is ready. Sieve the hot cider before serving. If you are using fresh homemade apple juice boil it for about 40 minutes.
Serve warm.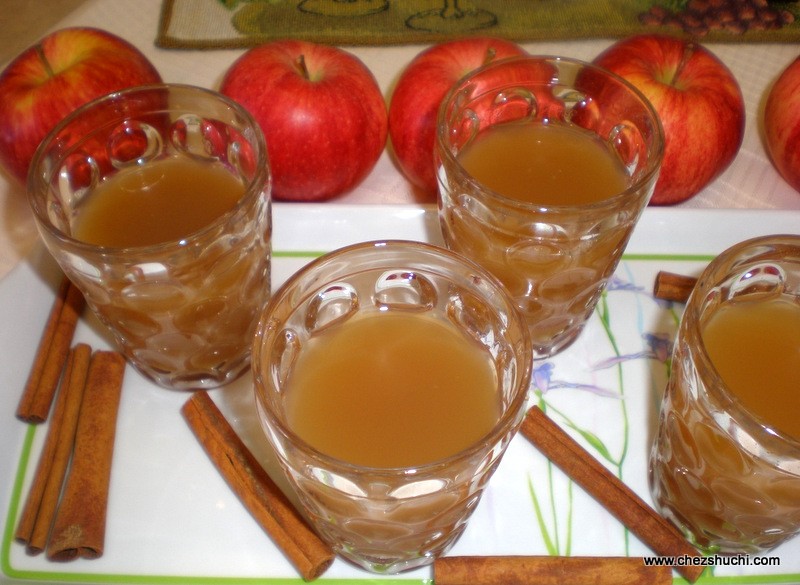 You can garnish apple cider with cinnamon.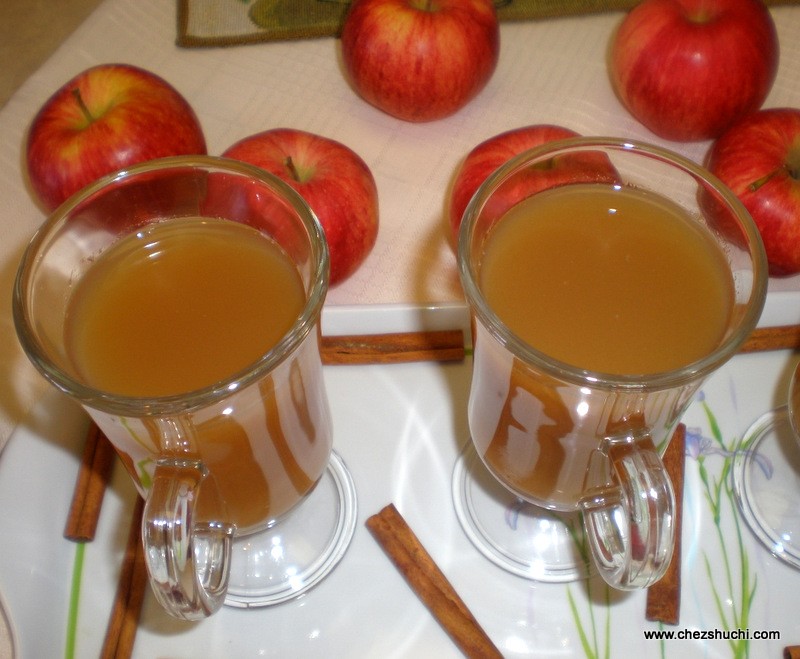 Some Tips/ Suggestions:
You can also add a couple of tea spoons of sugar if apples are not sweet.
You can also add ¼ cup orange juice instead of orange zest.
Increase or decrease the amount of spices as per taset. You can also make a small bag of spices in a muslin cloth instead of putting the spices directly in the cider.
---
---