Welcome to Chez Shuchi - Indian Vegetarian Recipes!!!
December 12th-2017
South Indian Recipes Special!
Dear Readers,
South Indian food has always been a temptation all over India. The steam cooked Idlis, variety of Dosas, vegetables filled Uttapam, different flavors of Rasam, Sambhar, huge range of chutneys and pickels, a wide range of rice delicacies and mouthwatering desserts, the list is never ending.
A South Indian Platter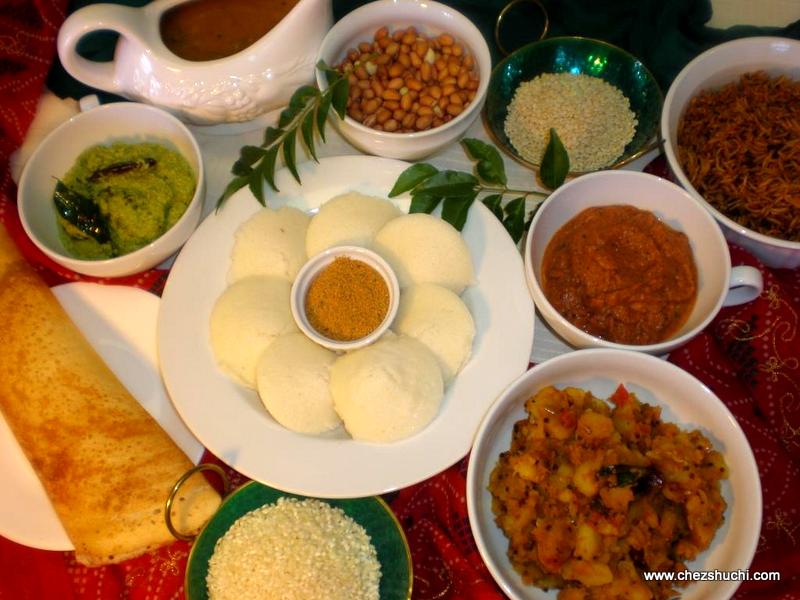 In India, the same ingredients give very different taste when cooked in different ways. For example; Arhar dal (lentil) is made with cumin seeds seasoning in North India, while the same dal tastes so different in Sambhar with curry leaves, and mustard seeds seasoning… While in North India wheat is a staple, in South India, most of the delicacies are rice and lentils based.
November 8th-2017
Sarson ka saag!
Oct 27-2017
Growing Basil at home!
---