Roasted Cumin Seeds
Cumin seeds have nutty taste and are an aromatic spice. The cumin seeds are one of the most common ingredient in the North Indian spice box. It is used for the preparation of lentils (Dals), vegetables, pickles, curries etc. Roasted and ground cumin is also a very commonly used spice in North Indian Cuisine. Roasted and ground cumin is used for yogurt dishes, Indian drinks, chaat items, chole etc. Medically it is used to improve the immunity. It is very easy to roast cumin and then grind it and you can store it in an airtight container or you can make it fresh every time you need it. I remember my grandmother used to dry roast cumin in hot tawa (griddle) and press it with rolling pin on the marble or the base used to roll the breads (chakla). I like to make roasted and ground cumin and store it in an air tight container so it becomes handy for day to day use. Try this recipe and please do share your comments. Shuchi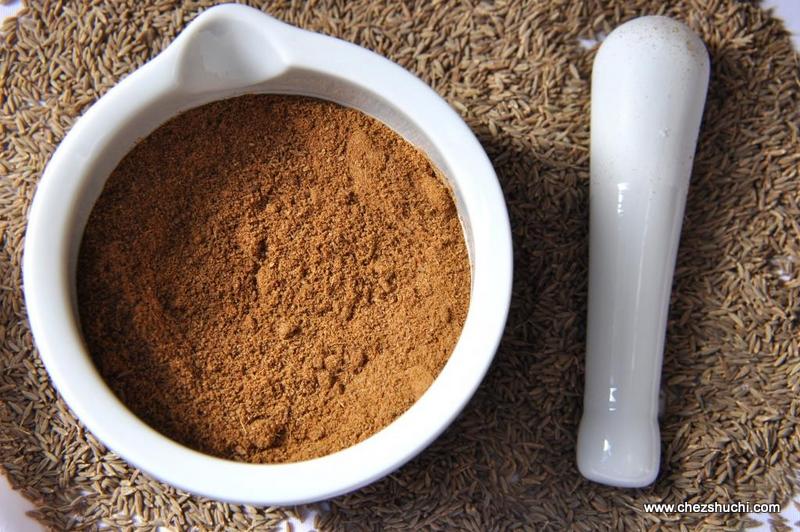 Ingredients

Method of preparation
Following picture shows the cumin seeds.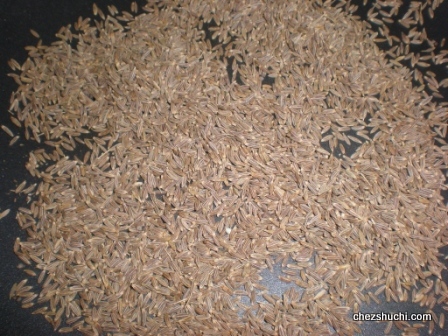 Heat a wok and dry roast the cumin seeds for a couple of minutes on medium heat. Turn off the heat and keep stirring the cumin for a minute so it doesn't get burnt. Let roasted cumin seeds cool down .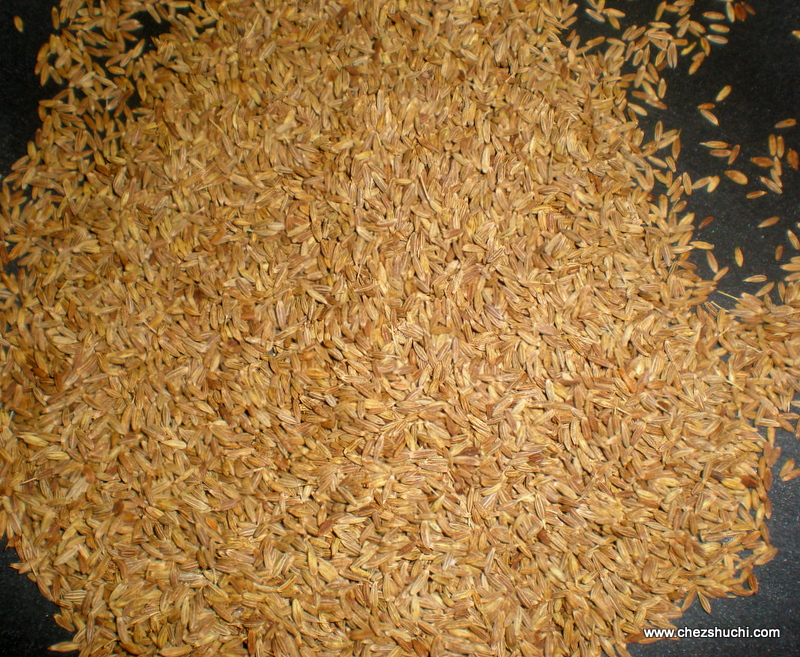 Grind the roasted cumin seeds in the grinder. You can also pound them in mortar and pastel. Do not over grind. The cumin seeds are more aromatic and tasty when they are coarse.
Store roasted & ground cumin in an airtight container.
Use as needed.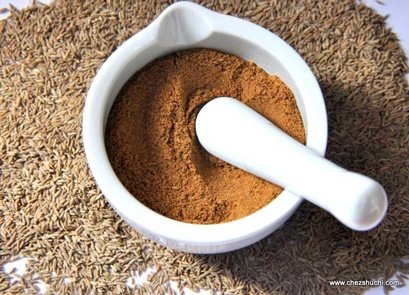 Some Tips and Suggestions:
Do not over roast the cumin seeds as it gets burnt and black.
Roasted cumin taste good when it is caorsely grind.
It is an important ingredient for yogurt preparations, chaat, desi drinks etc.
Some Recipes idea where Roasted and Ground Cumin is a must ingredient-
---